Gardening is for the birds - bees - insects and other critters!
"Why" create a garden is simple. It provides me with good exercise, reference material for my paintings and it is like performing magic.
Every gardener I know says, just wait till next year. . . it is going to look great!
Link to: Woodland Garden
Link to: Meadow Garden - How to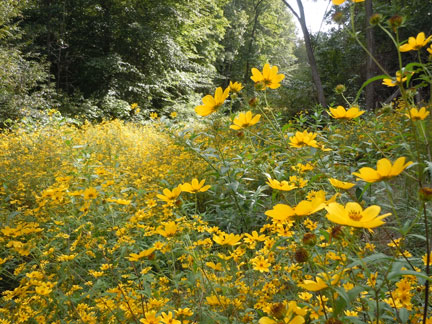 Summer section of Bidens in the meadow.

Early Fall with Schweinitz Sunflowers, Georgia Asters and others.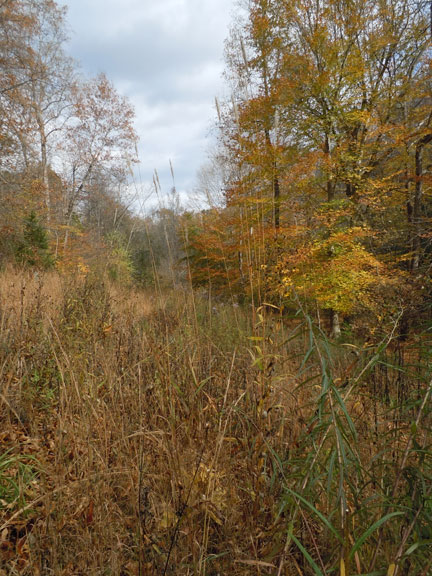 Meadow in late Fall with grasses and developing seeds.

Meadow in the Winter after being mowed.

Winston-Salem Journal ©
Reprint of the article about Trena's Meadow Garden by David Bare.

Working in the Asters, October.
CONTACT | TRENA McNABB | LINKS | SITE MAP
©2019 Trena McNabb